What Makes Us Different?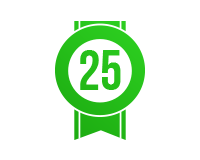 25+ Years in Business
In 1991 we opened our gym doors to our first class of 35 students and today more than 1,500 students come through our gym doors each week!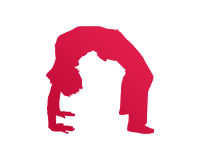 Classes for Ages Walking and Up
It's never too early to start classes at Flying High! Gross/Fine Motor skill development is an integral part of our Parent & Tot Classes.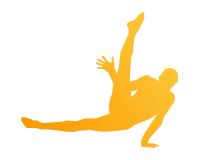 Low Student Teacher Ratios
Our class sizes not only allow for more skill repetitions, but also for more one on one instruction from our staff. Flying High always strives to keep kids moving!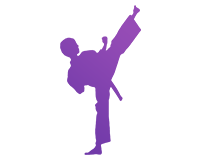 2 Separate Gyms Under One Roof
Our specialized Tot Gym allows athletes to progress safely on properly sized equipment. When ready, kids move into the big gym and practice on the same caliber equipment as Olympians!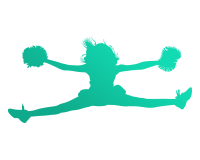 Fully Air Conditioned Facility
Our 30,000 square foot facility is nice and cool in the summer thanks to our AC. Come in and cool off while your athlete learns new skills!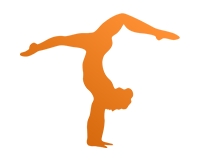 First Aid and CPR Certified Staff Members for All Programs
Safety is our number one concern. All of our staff are required to keep their 1st Aid and CPR certifications up to date.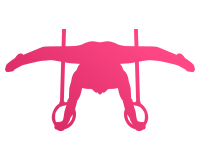 USAG Certified Competitive Gymnastics Coaches
Our gymnastics coaches are some of the best! We believe in continuing education for our staff to keep up with new skills, drills, and progressions.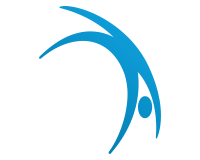 Recreational and Competitive Options Across Multiple Disciplines
Flying High is the place to be, whether your athlete has their sights set on competing, or is just looking to try a new sport!
For 25 years Flying High has kept kids at the heart of all we do.
While some things have changed, we promise that our commitment to you and your stars remains! Please click here to learn about the new changes/procedures we've put in place to keep everyone happy and healthy.
We are proud to offer a diverse line-up of kid-focused programming created to help them learn, play, & grow. Our talented & friendly team works to create an environment where all children feel special and empowered to believe in themselves.
Learn more about our recreational classes, competitive gymnastics team, party packages, camps, and events programming.
What's New at Flying High?
We are open!
We are so happy to announce that we are ready to welcome back our Parent & Child Families, Tot Gymnasts, Recreational Gymnasts, Tumblers, Teen Athletes, Ninjas, and our Campers to our Countryside location! It might not look exactly the same, but hey! It's a start!
We are also now open for Deluxe Parties and Pre-School Parties at our Countryside location.


Please click here to subscribe to or E-Newsletter, for up to the minute info regarding our phased reopening of classes, camp, parties, and events!!
We look forward to continuing to bring you good news as we slowly being to open back up.
Summer Camp
Great news Camp Families! Our Summer Camp Program at our Countryside location is open! Our Summer Camp program will run all the way through Friday, August 21st!! As has been our method, we would like to start slow and work our way up so that we can ensure we are able to meet (and exceed!) all saftey guidelines set forth by state and national health agencies. Because of that, we will be limiting attendance. Join us for a Whole Day of Camp or a Half Day Morning of Camp. Extended Care Options are available.
Parties
In accordance with Illinois Phase 4 reopening guidelines, Flying High is able to offer Deluxe Parties and Pre-School Parties at our Countryside location giving children a place to play while remaining safely social distanced. The gym will be sanitized thoroughly in between each rental in accordance with CDC guidelines.
Pre-School Parties are held in our new Upstairs Gym that was designed specifically for Toddler Programming and all children must be ages 6 and under. Add on the Toddler Inflatable to your space rental for even more fun!