Our Story
Over 25 years ago, we opened our gym doors to our first class of 35 gymnasts and today more than 1,500 students come through Flying High each week. We started with inspiring kids to be fit and active through gymnastics, and today we offer a wide variety of competitive and recreational programming including: gymnastics, cheerleading, tumbling, ninja zone, and martial arts. We've also become a destination for birthday parties, open gyms, camps, and special events.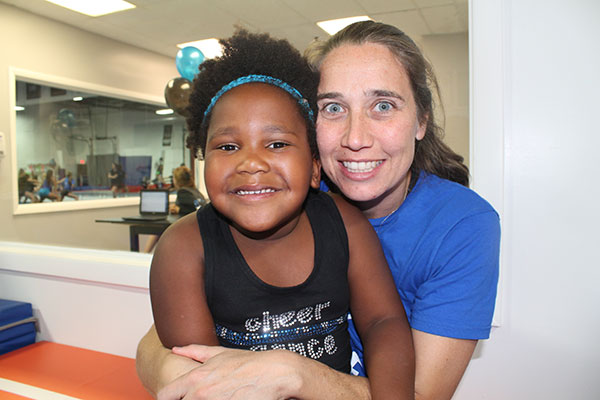 Our founder and co-owner Chris Deck launched Flying High as part of her dream to bring fitness and fun to children all across Chicagoland. Her vision continues to be realized with the help of co-owner Laura Newman, and 100+ employees who share their dedication.
Even though we've grown exponentially since first opening our doors, we haven't lost our family feel! Many of our current parents were some of the original students of Flying High, and they continue the tradition by bringing their children to be a part of our Flying High family. We're so thankful to so many of our families who recommended us to their friends, family, and neighbors, making Flying High an extension of the schools and communities in the area.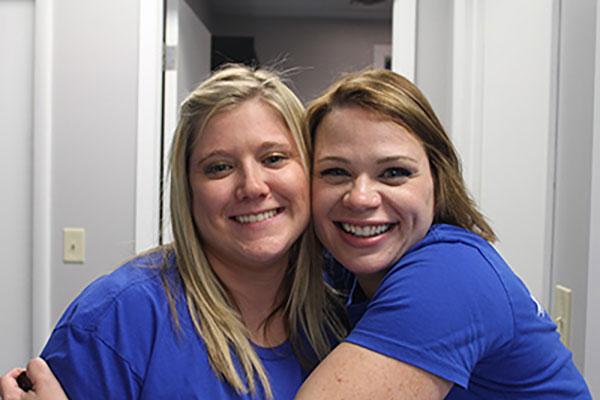 We believe in creating individual experiences that are meaningful to every child we teach or every child who comes to our gym for a day of play. Our philosophy "Where Every Child is a Star" is practiced in every class as we truly believe that every child deserves to be celebrated for their unique individuality. We are committed to offering programs where every child can feel good about themselves and their accomplishments, regardless of their ability level.
Learn more about our facility, meet our talented staff, or check out opportunities to join us!
We are open for classes!
Our Countryside location is in full swing for Classes. We are ready to welcome back our Parent & Child Families, Tot Gymnasts, Recreational Gymnasts, Tumblers, Teen Athletes, and Ninjas. It might not look exactly the same, but hey! It's a start! Be sure to check our website often as we are continuing to add classes to our schedule as current ones fill up!
We are also now offering Solo/Duo/Trio/Quad Lessons. A Solo/Duo/Trio/Quad Lesson is the perfect opportunity to work one-on-one or in a small group with a qualified instructor. You pick the skill(s) you want to work on and we will work with you to find a coach that best suits your needs! Lessons can also replicate a class structure.
Please click here to subscribe to or E-Newsletter, for up to the minute info regarding our phased reopening of classes, camp, parties, and events!! We look forward to continuing to bring you good news as we slowly being to open back up.
We are open for parties & rentals!
Did you know that our Deluxe Parties are now completely PRIVATE!? While traditionally for birthdays, our Deluxe Parties are also great for family get-togethers, in addition to birthday (or belated birthday) parties! Come enjoy our air conditioned facility with tons of equipment to explore and enjoy. You can book your party online as well as learn more about the new procedures and protocols we've put in place to keep everyone happy and healthy on our website.
You can also rent our Upstairs Gym and Downstairs Gym! We are able to provide children a fun place to play while remaining safely socially distanced. Perfect for "Quaranteam" neighbors, small parties, small daycares, creating your own gym playdate, and more! The FUN includes but is not limited to bouncing on the trampoline, mats of various sizes, bars and beams of assorted heights, swinging ropes, and lots of floor space to run around. Click here to learn more about our rentals.
Little Tykes Time is back!
We are SO EXCITED to inform you that our popular Little Tykes Time is back!! We have missed you all so much and can't wait to welcome you all back in the gym!
Little Tykes Time is a playtime created exclusively for children Kindergarten and under. Keep play a part of your day and join us on Mondays and Fridays 9:30am-11am.
Little Tykes Time is $5 for each child (parent/guardian entry included). We are asking that everyone in the building over the age of 2 wear masks. Please pre-register for this event to guarantee your spot! Walk-ins are of course welcomed but this event will be capped at 30 toddlers.